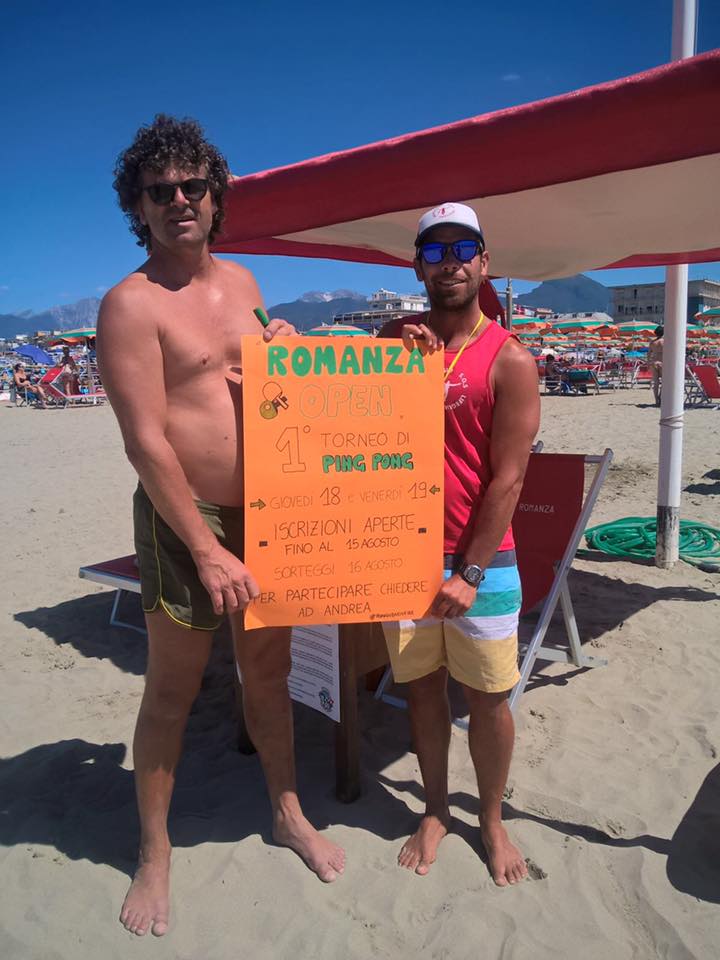 The Bagno Romanza, with a seafront of almost 50 meters, has a large beach divided into 9 single rows more than 5 meters apart, in turn composed of umbrellas spaced 4 meters, so as to ensure everyone an area of privacy not indifferent.
The facilities on the beach can vary depending on the needs of the customer, the gazebo side cabins are the frame, large sun terrace of 200 square meters equipped with umbrellas, deck chairs and sun beds.
The entrance is airy and sunny, with large shaded areas, furnished with tables and comfortable chairs so as to ensure the customer a relaxing area every moment of the day.
The bathroom is equipped with 54 comfortable cabins, 4 newly renovated toilets, hot and cold showers, one of which by the sea.
The bar-restaurant pizzeria "Universo 24" is located on the promenade.